« Back
E.P. Guidi Launches New Website
August 25th, 2016
---
E.P. Guidi has launched their new website with the help of SoSimple Interactive.
The website's homepage features a custom built page template for a series of 3 images which, when hovered over, reveal rollovers with text captions and colors matching the company's logo. The homepage also features a large, visually stunning rotating photo panner showcasing the company's work.
E.P. Guidi's new site also features a custom built template for a scrolling timeline, allowing users to view the company's history by clicking forward/backward arrows.
The "Services" page utilizes anchored icons to guide users through the 5 different services that E.P. Guidi offers. Each icon links to the corresponding section of the webpage, where users can find a brief description of the service and a link to a separate page containing a complete description.
The redesigned website's "Portfolio" page features a category filtering system, allowing users to filter the number of elements on the page. This feature makes it easy for site visitors to view projects that are relevant to their needs. This portfolio includes robust photo galleries of each project as well as background information and project narratives.
The site's "Contact Us" page features a new update to the SoSimple CMS - a form builder page now with the option to include driving directions. This improves client usability by allowing more freedom to edit both the form field and address with ease, and relieves the customer need for custom built templates to feature a contact form and driving directions side by side.
E.P. Guidi's color scheme is prevalent throughout the entirety of the site, being utilized in text headings, links and rollovers.
For mobile users, the new website includes responsive, mobile-optimized design, including SoSimple CMS' recently updated responsive page layouts throughout the site. This allows the site to automatically reformat to ensure that content is always displayed in an optional manner across all viewing platforms - desktop, tablet or smart phone.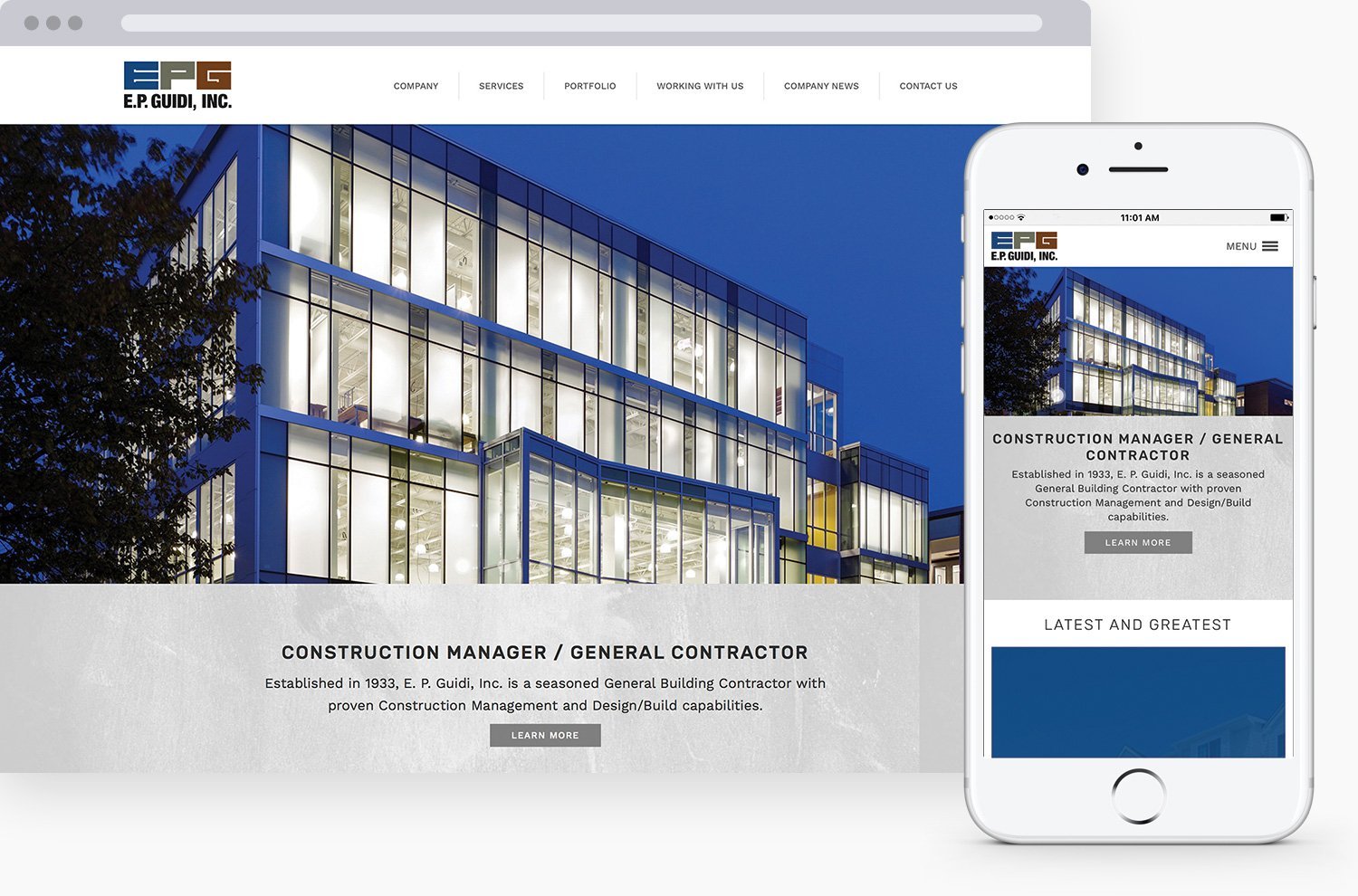 Recent Articles
There are no articles posted this month.