« Back
Square One Launches New Website
September 6th, 2016
---
Square One, a printing company based in New Jersey, have launched their new website with the help of SoSimple Interactive.
The website features multiple custom built page templates, including a bar of 6 square images on the homepage, each image with a color-coordinated rollover and links to the corresponding page within the website. The "Client Solutions" landing page also features a custom built page template, consisting of images and links which take users to the corresponding sub-pages. These images also include colored overlays that match the website's red and grey color scheme.
Boasting close to 20 pages, Square One's new website provides users with a wealth of information about the both the printing industry and the company.
The new website includes an archive of the company's digital magazine "ONE:ONE," by utilizing a resources page type, allowing the client to upload and link to both new and previous issues of the magazine with ease.
The site also features a "News & Resources" page set up using a Blog page type, allowing the client to create filter categories to organize articles by the information they contain and archive articles by date.
For mobile users, the new website includes responsive, mobile-optimized design, including SoSimple CMS' recently updated responsive page layouts throughout the site, allowing the site to automatically reformat to ensure that content is always displayed in an optimal manner across all viewing platforms - desktop, tablet or smart phone.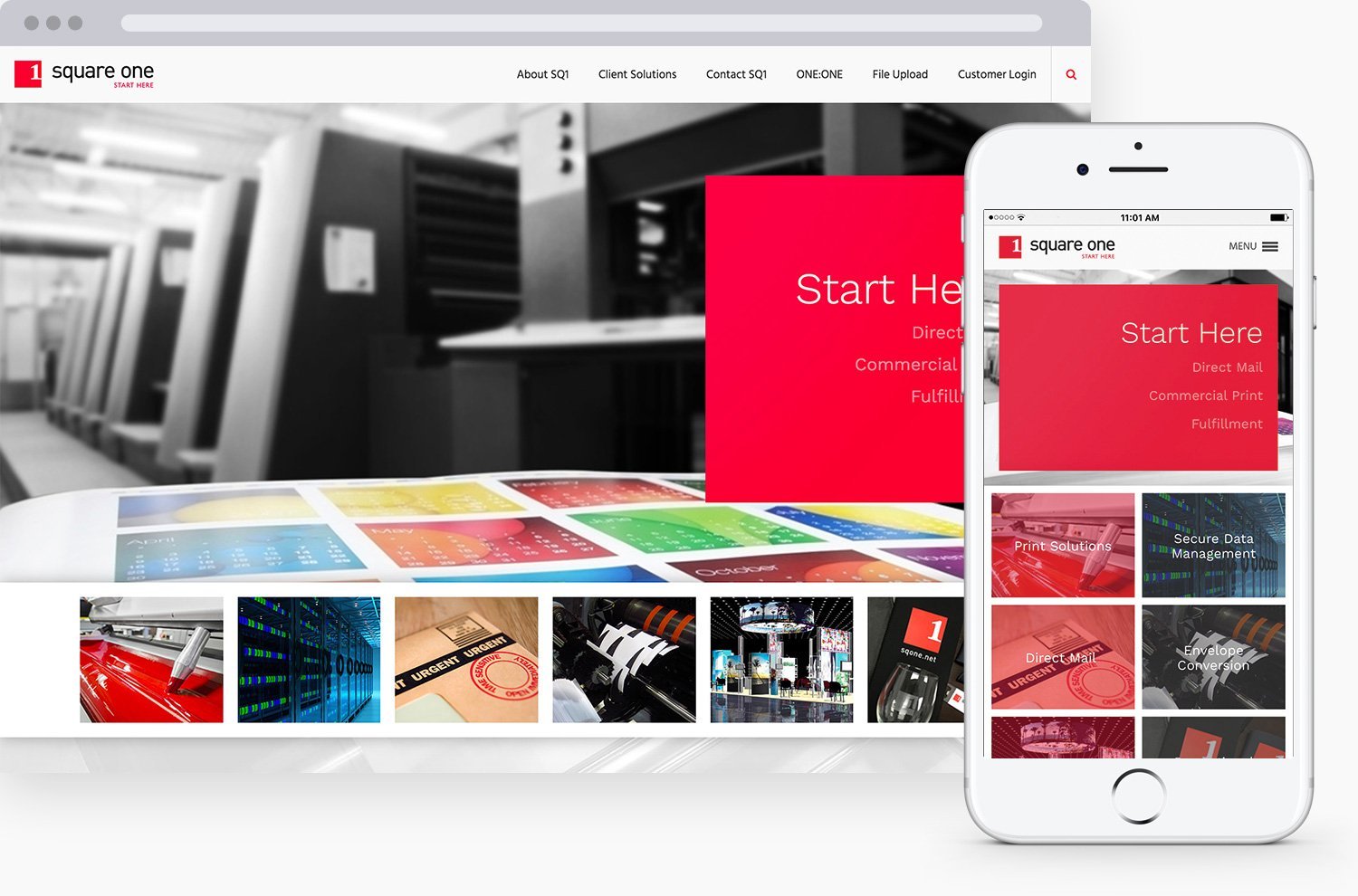 Recent Articles
There are no articles posted this month.